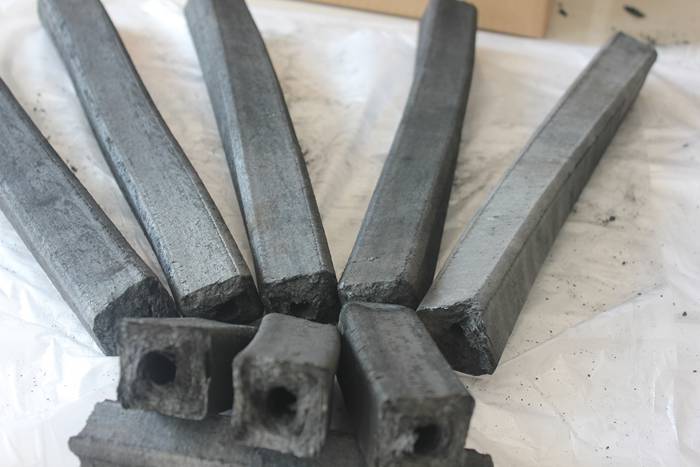 Features: Mechanism Carbon compared with ordinary tree charcoal, with good mechanical strength, high carbon content, heat, ash is small, long burning time (usually 2 to 4 times the ordinary tree charcoal), and smoke-free tasteless and other characteristics The
Classification: According to the carbonization process and the different temperature of the fire can be divided into low-temperature carbon charcoal, medium temperature charcoal, high temperature carbon. The difference between them is:
Low temperature carbon - carbonization of the closing temperature <420 ℃, carbon light loose lighter, poor mechanical strength, surface cracks, carbon and heat are low, volatile ≥ 20%, burning fire height ≥ 15cm The
use:1, low-temperature carbon for the smelting industry reductant, such as refining monocrystalline silicon, copper, steel; agricultural and animal husbandry in the fertilizer, feed additives; carbon products production of raw materials, such as the production of gunpowder, firecrackers, mosquito coils, Carbon disulfide, silicon carbide and other raw materials; life of the hot pot, heating fuel and so on.
2, in addition to the above-mentioned industry in the industry, but also for restaurants, hotels, wild barbecue fuel.
3, high temperature carbon can be used for all the above-mentioned purposes, but also mainly for export.